(Note: I originally wrote this review back in 2005, it has been edited several times since then. Few years ago I posted this in another site and now I'm reposting it here.)
Here's a movie that's probably okay to watch during the Lenten season. Why? Read on and don't worry, there's no spoilers here.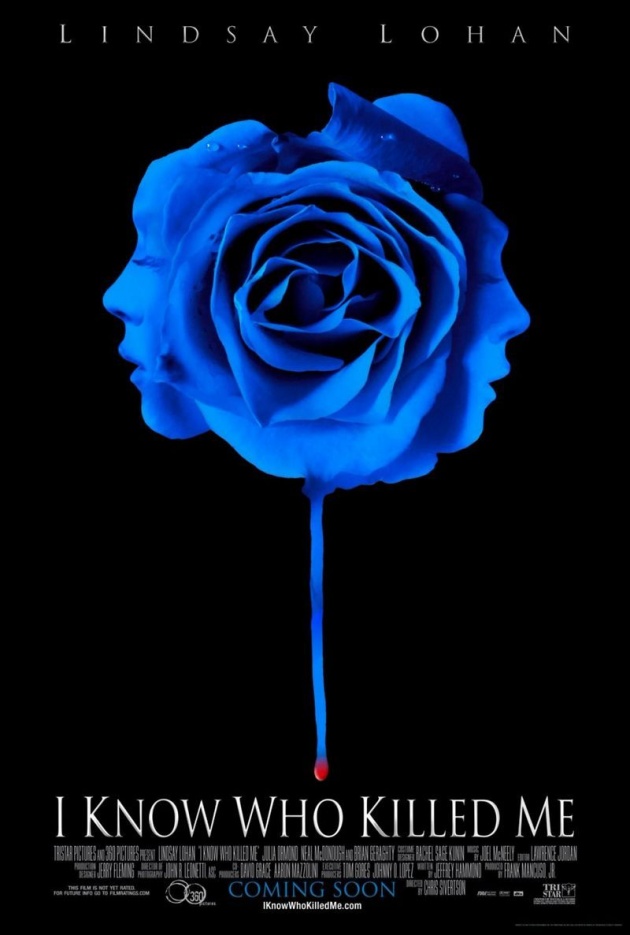 It might be that Lindsay Lohan was the best thing that's in "I Know Who Killed Me" because if you watch the film and imagine it without her, you'd know why the movie is a flop. It's not primarily because of her, it's because of the story.
Lohan plays two characters, one is a night club dancer (stripper) who looks like the other character, a pianist and aspiring writer who got murdered. The stripper helps find out what happened to her lookalike.
What can I say after watching it? This film is too forward and very in your face that you wouldn't want to watch it with your family or friends. Lindsay Lohan did well enough but I think the movie just doesn't suit her. It's like, it's not for her and that it's not the kind of movie you'd want to see her doing.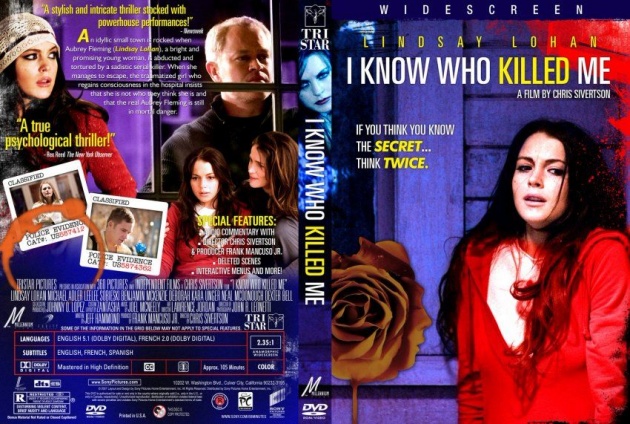 The movie is dark and gritty. If you haven't seen the movie yet and don't like callous and blunt interactions then I suggest you DO NOT watch this film.
It's kind of painful and sometimes disgusting to watch, like it's not meant to be seen by people. I wasn't entertained, I was quite appalled. It isn't like X-Files or Alien vs. Predator or CSI or any thriller TV show/Movie. It's too close to home, the reality's too much you just can't stand it sometimes. You go from weird to absurd to gory. There are scenes that are too much as well. Some scenes could have been cut, but no, it went on and on and on like you should just sit there, grin and bear it.
Why don't you check the trailer below.:
The trailer is kind of intriguing right? But I tell you, you're better off just having watched the trailer. The film plot and the treatment are just not too good at all.
"I Know Who Killed Me" looks like a B movie. That's all there is to it. You wouldn't feel happy after watching this. Perhaps it's not the intent but still, you wouldn't feel good after watching it. Even if there is an alternate opening and ending (included in the DVD release), it still doesn't take away the fact that it is not that good at all.
For what it's worth, the musical score/soundtrack was nominated as Best Original Score for a Horror/Thriller Film. At least the movie did something right, eh?
If you are a film buff who likes watching horror or suspense movies, I'm not sure if you'd still enjoy watching this. As far as the rating goes, if 10 is awesome and 1 is the worst score, I give this movie a 4.
Originally posted on Bitlanders.
Curious? Grab a copy of the movie via the links in the article or below.
I Know Who Killed Me on eBay & PlayAsia | Movie soundtrack