Sad news for the KDrama world.
The first thing I saw online upon checking my Facebook acct in the morning is the news of Joong Ki's side filing for divorce. Wow.
The Song Song Couple Are Getting Divorced
I just thought of them a few days ago when I saw a clip of Lee Min Ho in Legend of the Blue Sea. I didn't think it was a funny KDrama but the clips showed those kind of scenes. Just because it's another Korean Drama I didn't watch doesn't mean I can't think of any other shows right? But really, I don't know why the the Song Song couple popped up in my head. I wondered how they were doing and then today, BAM! They're getting divorced!
I checked Twitter and true enough oh everybody's tweeting about them. Top trending tweets were the names and the show. Joong Ki and Hye Kyo had a show called Descendants of the Sun. That's where they fell in love.
Sad that after almost two years of marriage they decided to get divorced. Rumor has it it's because Hye Kyo got involved with Park Bo Gum. Uhm, I'm not really into gossip so I'll leave it at that.
It's Sadder to Lose any Loved One to Sickness
What's sadder than divorce though? Well if you or your loved ones are suffering from sickness and you think you can't do anything about it, it's heartbreaking! 🤧💔 Don't suffer anymore and prevent any serious health problems to happen to you and your family. Help yourself and your loved ones by ordering One Opti Juice from me today!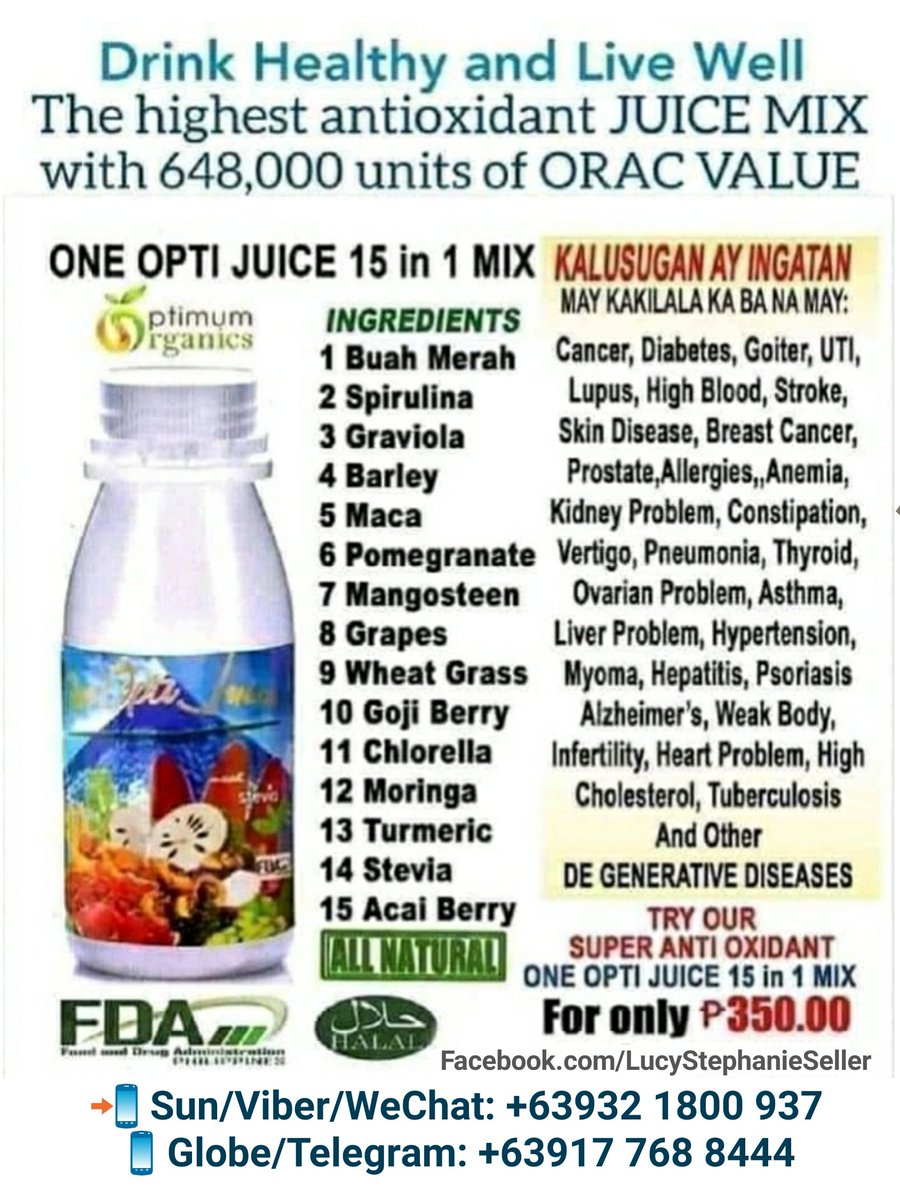 On Marriage and Staying Together
Anyway, why get married in the first place if you're not sure you'll stay together till death do you part? Better to get to know your significant other real well before you tie the knot. Discuss important topics like having kids, career plans and more and see if you're both aligned. Don't waste the sanctity of marriage by getting married real fast without knowing each other well.
In line with that, I commend married couples who are able to stay strong together and work on their differences whatever they may be. Marriage is said to be hard work. It's not just a "you and me" thing anymore, it's an "us" thing. So kudos to those who reach their golden years still happily married. Make sure to stay healthy and strong until your old age by taking all natural supplements too!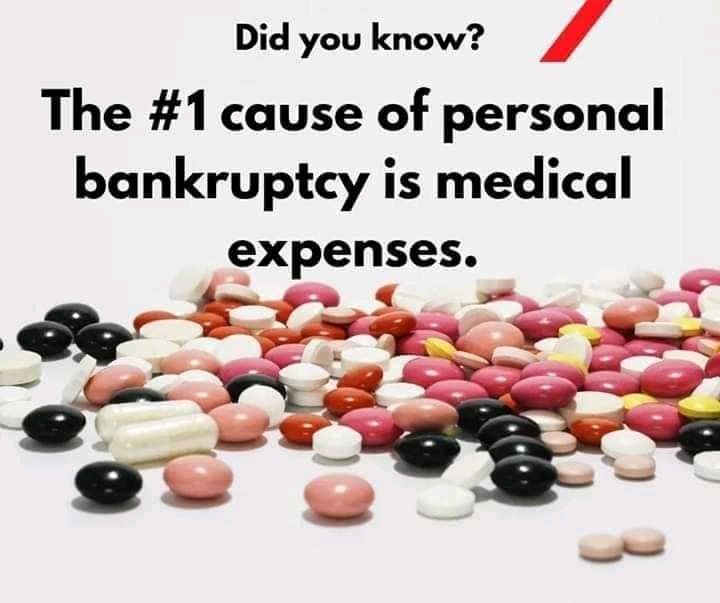 Take Care of Your Health Now!
If you want to avoid real big hospital expenses in the future, take care of your health NOW so you can live long and don't suffer an early loss of your loved ones too. That would be really heartbreaking if you lost your spouse or family member to various diseases. In case you are suffering from any illness right now like UTI, vertigo, allergies, constipation, PCOS, goiter, diabetes, high blood, cancer, kidney problems, etc., this amazing 15-in-1 antioxidant drink can help you!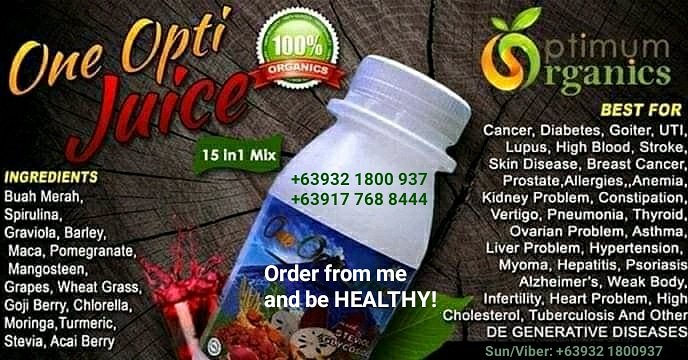 Don't believe me? I'm just like you before I drank it! The difference with most of you and me is when I saw the product I got immediately drawn to it. It's a gold mine because you get all 15 antioxidant and all natural ingredients in 1 powder mix at an affordable price! Whoa! I don't need to buy turmeric, wheatgrass, buah merah, mangosteen, barley and others separately. All I need is this one and I'll be better! Of course don't forget to go to your doctor too. They are still important to help verify any health improvement after drinking this product.
The Amazing Effect of One Opti Juice
On the first day I drank One Opti Juice, I got surprised. I was not expecting any instant effect but suddenly I could breathe deeply without any problem! It used to be that breathing deeply would be hard for me and it would be a real effort. For years my brother is a witness to that. And now wow, I can breathe deeply so easily with no trouble at all! I love it!
On the second day I drank this, I remembered I had a tiny bump behind my knee. It's really small but it was hard and round and been around for a few years. Didn't go to the doctor for it because it's not really something to be bothered with. It didn't feel painful or anything at all but the skin around it became dark. So anyway, I checked on it on the second day and to my surprise, it's almost gone and it's not that hard anymore! OMG!
Imagine the shock I felt. haha. I'm like, "What??? I haven't even taken a picture of it after I drank it and now it's almost flat? WTH?!"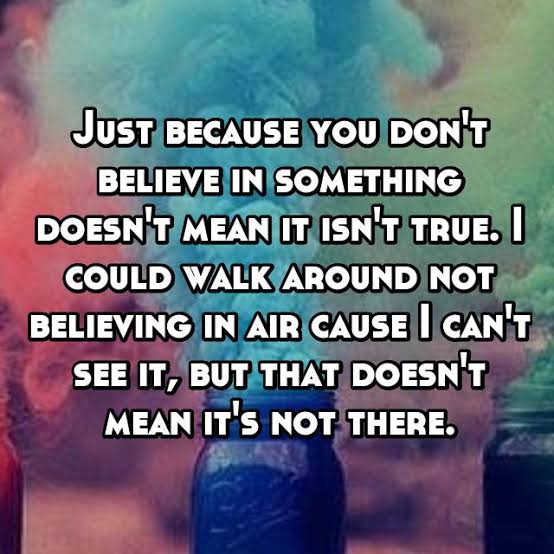 After that, I'm so happy to have found this product! Look I am endorsing it left and right. Haha. I'm sure if it did something for me however small on the first two days, it should do something for you too!
For any questions on this health drink and to order One Opti Juice, contact me now. Add this today to your family's happiness and better health!
Ready to order? You can order this thru eBay.PH or just contact me on Facebook.
➡ HOW TO ORDER:
1. Contact me.
2. Tell me the quantity you will order.
3. Tell me your preferred payment method.
4. Tell me if for meet up, pick up or shipping.
5. If for shipping, provide shipping address and mobile number/s.
6. Unless it's for meet up*, you should send the payment via payment info I provide.
7. Show proof of payment receipt after payment.
8. I will confirm if payment went thru.
9. We will meet, you will pick up or I will ship your order. 
*Bogus meet up buyers will be blacklisted.

That's it! Ordering is very easy!
📲 Sun/Viber/WeChat: +63932 1800 937
📱Globe/Telegram: +63917 768 8444
🔥 Payment via:
• BPI bank deposit
• Palawan Express
• Coins.PH
• PayPal for International orders
✔ Meet up areas:
• Sikatuna
• EDSA Kamias
• Anonas
• Ortigas
• other areas, contact me
🔥 Shipping fee is applicable for non-meet up orders.
I will ship via 2Go or LBC anywhere in the Philippines
* * * * * * * *
For international orders please get in touch via Viber (+63932 1800 937) or Facebook.
EMS or couriers will be used if shipped outside the Philippines.
✅ Pls check your country's customs fees and importing procedures before placing an order.
FDA certificate is included when these are shipped abroad.